Get better anywhere and at any time….
Learn about an application that will make your life with diabetes easier!

Remote sharing of results with your physician
Better diabetes control due to reminders about regular measurements
Motivation to engage in physical activities (e.g. pedometer)
Treatment process support (e.g. interesting facts about diabetes)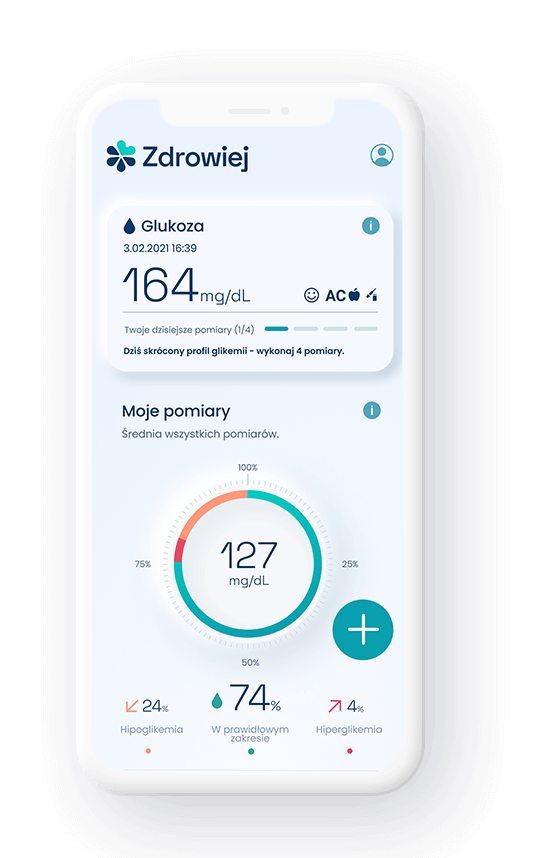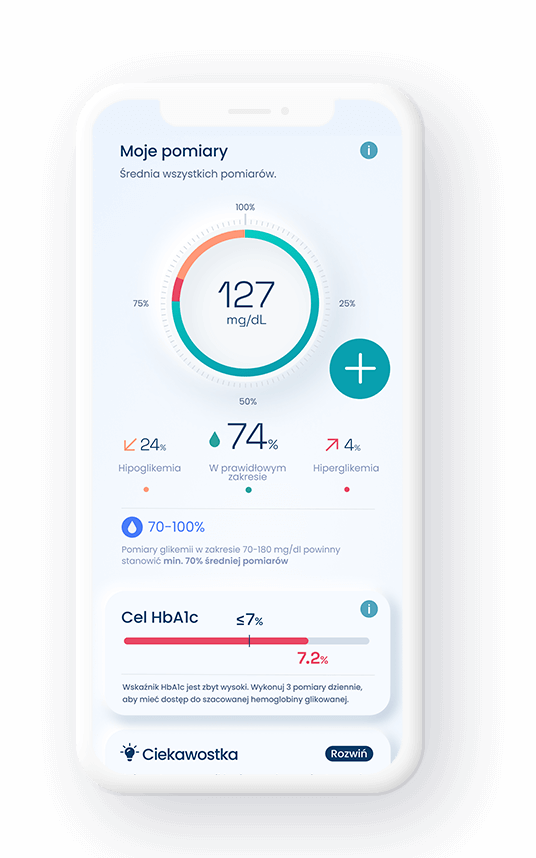 The ZDROWIEJ application is supported by Glucomaxx® Connect glucometer, iXellence® BPM Home IT blood pressure monitor and iXellence® TEMP IT thermometer. All medical devices are certified. 
MEDICAL DEVICES
Measurement results are automatically recorded in the app and presented as a diary, easy-to-read graphs, reports and statistics important for your health.
The application helps to comply with the recommendations of the treating physician and the Polish Diabetes Society. It supports you in your daily routine, helps to better understand the disease and how your lifestyle impacts your health.
An important element of the app is an education module, which uses short trivia and longer articles to help you understand how much you can influence your health and how much you can do.
Main app functions:
Current results are presented in the form of clear charts, clear reports and important statistics
Measurement results can be entered manually or automatically using dedicated devices
You can share a selected report for any period of time with your treating physician
The measurement result may be described with the use of an additional event, such as physical activity, your wellbeing or administration of medicine or insulin
Reminder to carry out a full blood glucose level profile and semi-profile, in accordance with Polish Diabetes Society's guidelines
HbA1c estimate without the need for a laboratory test; this estimate indicates the risk of late diabetes complications
Monitoring of current results in comparison with target values, which allows for assessing treatment progress
In addition:
Numerous reminder options
Pedometer helping to monitor daily physical activities
Direct access for Zdrowiej app users to reliable information and medical advice published on the partner website www.szkoladiabetyka.pl
We also encourage you to join Szkoła Diabetyka group on Facebook, where people with the disease share knowledge, good practices and experiences on an ongoing basis.
Regular blood glucose monitoring is an integral part of diabetes treatment.
Download ZDROWIEJ application today